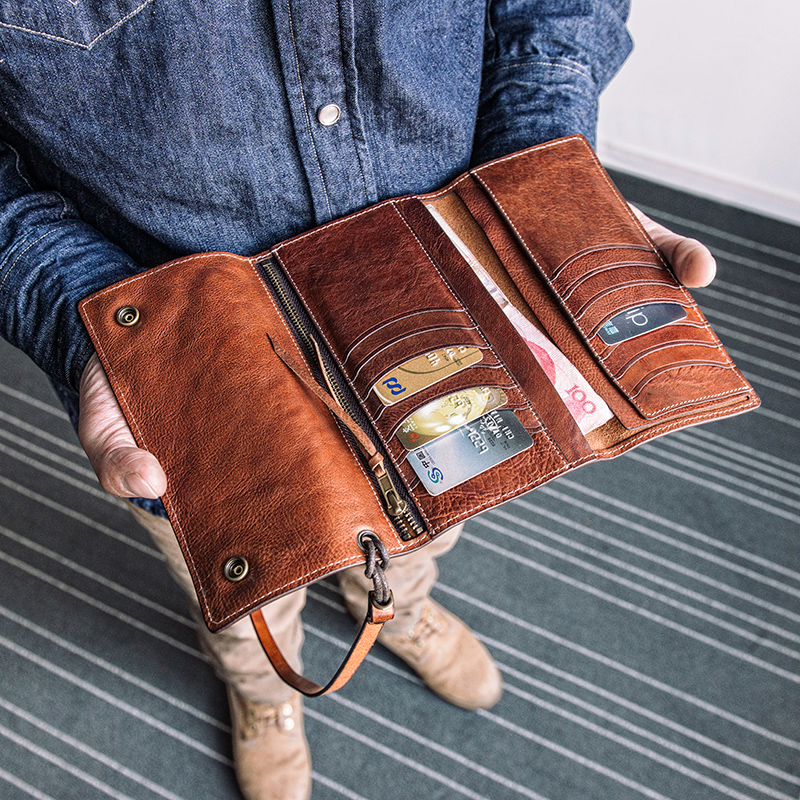 If there is one thing you can guarantee in the ever-changing world of fashion is that leather will surely never be out of favor. Leather has been popular among the fashion conscious for ages and is sure to command that position forevermore. And given the explosion in consumer markets with the Internet, choices available in leather products for men are simply phenomenal at the moment.
From the classic leather jacket and leather boots to fancy leather iPod and iPhone holders, there are a large number of leather goods available for men. Treat yourself to leather belts and bracelets for a day out with friends. Impress people with a classy leather wallet and briefcase. Carry a leather business card holder for your next business meeting and impress your client. When traveling with colleagues, use leather necktie cases and money clips and they are sure to take notice. Use leather luggage tags and passport holders on your next trip abroad and you can be sure that your passport and your money will be safe. Use personalized leather key chains to keep all your keys together.
As you can see, when it comes to leather products for men, the sky is the limit but not in case of a leather wallet which is available in different styles, designing, colors, pattern, and size etc. The men leather is usually limited in a specific circle of the men like a businessman. For a biker, there are biker wallets where there are small and long wallets available too. The leather wallet can be used by any type of person as today; they are available in different styles. If you are a biker and want to have a leather wallet, then you don't need to compromise with your biker's society style trends as the companies are not making special leather wallets for the biker.
There are many things which make leather wallets so special for the men. No, it is not just because it is "leather" but there are many other things like:
The look of leather: A genuine leather wallet can be easily recognized. It elevates the style statement and looks elegant when carried in the hand. There are now different styles of leather available which has been used to make a leather wallet. This gives freedom to try a new style every day.
The comfort level: If you are a person who knows the fashion and tired to try wallet made from other material than leather, then you must have one. The look is not the only thing which makes it unique but also the comfort level too which you get when you hold one.
Long lasting: It is true that the leather products are expensive, but look at the biggest advantage too. The leather wallet can be the last minimum for five years easily
Look at durability: A leather wallet is always durable. This ensures you that your wallet will not be damaged while you are traveling, camping or just walking in a rain.
Keeps shape: When the leather wallet is made from the high-quality wallet, it keeps the original shape of wallet for years.  No special maintenance or care required.