A wallet chain is a phenomenal accessory traditionally worn by bikers, truckers and rock legends. However, nowadays, even common people are getting used to wearing it and learning how to style it. The edgy look and jingling sound of a wallet chain resembles one's confidence and the fashion they want to introduce. To achieve it, you must know how to wear and connect a wallet chain properly. Here are some simple ways and get ready to rock!
If You Have A Keychain wallets / Biker wallets
- First on our list is the use of a keyring or a keychain! Some wallets have already built-in keyrings, so connecting a chain is way easier. They just have to attach one end to the keyring and the other should be clasped onto a belt loop. This way works on both billfold and long wallet. But what if your wallet doesn't have any hole or a keyring? We have also listed some effective and easy ways on how to add a hole in your wallet.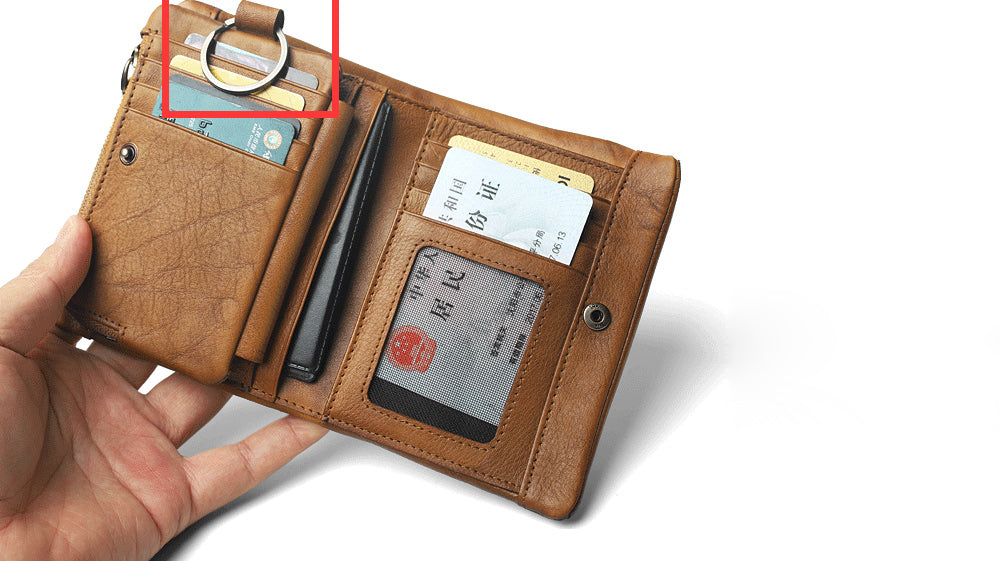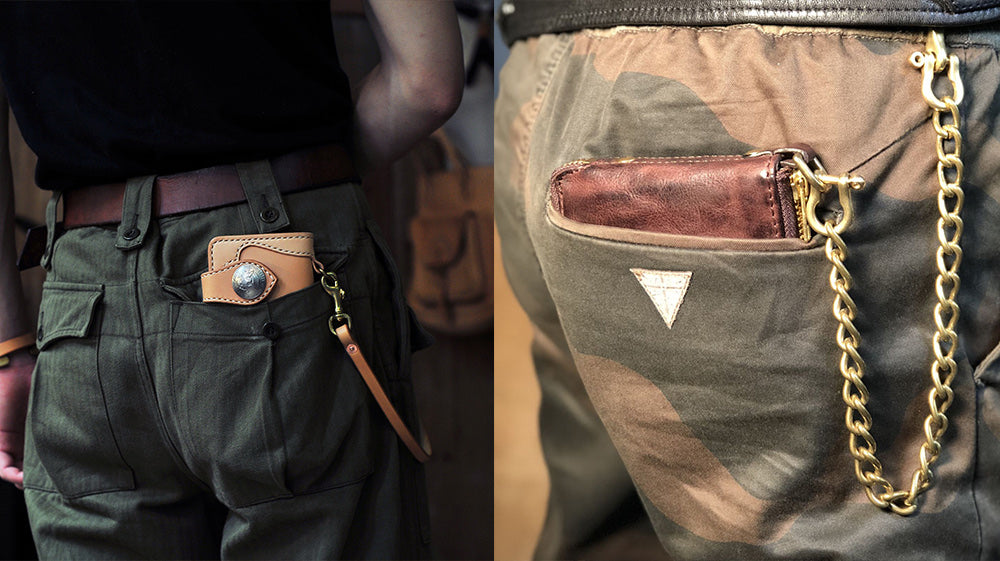 1.Waxed Cotton Cord or Split ring
Firstly, you can use a hammer and a brad to punch a hole on the top of a wallet. Then, carefully insert the cord through the hole. Form a circle and tie it tightly so you can be sure that it doesn't loose. Waxed cotton cords are waterproof and strong enough- assuring durability and lasting use.
Or you can also use a split ring instead of a cotton cord. It is firmer but less flexible. Make sure that you choose the one that has a split so you can properly enclose the chain to it.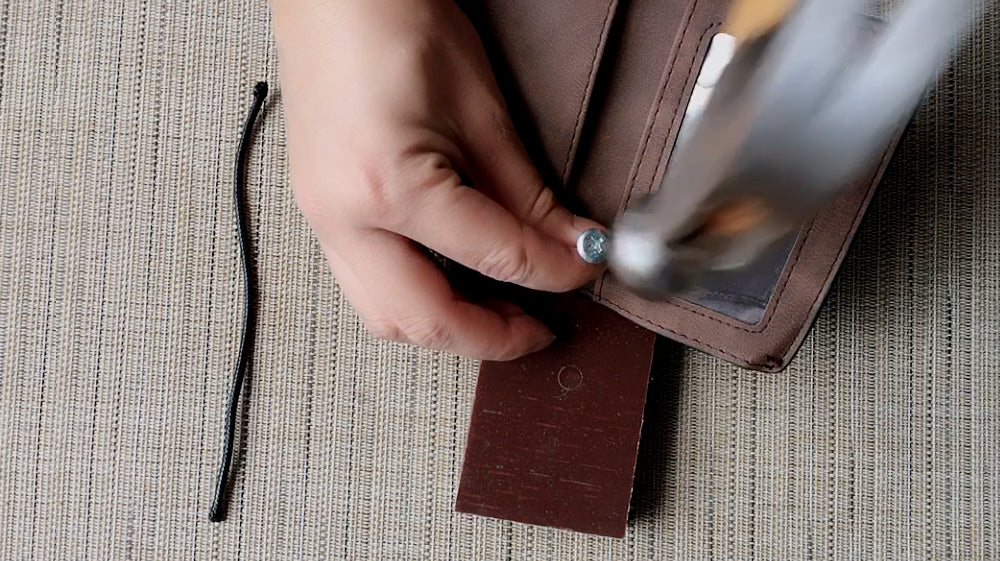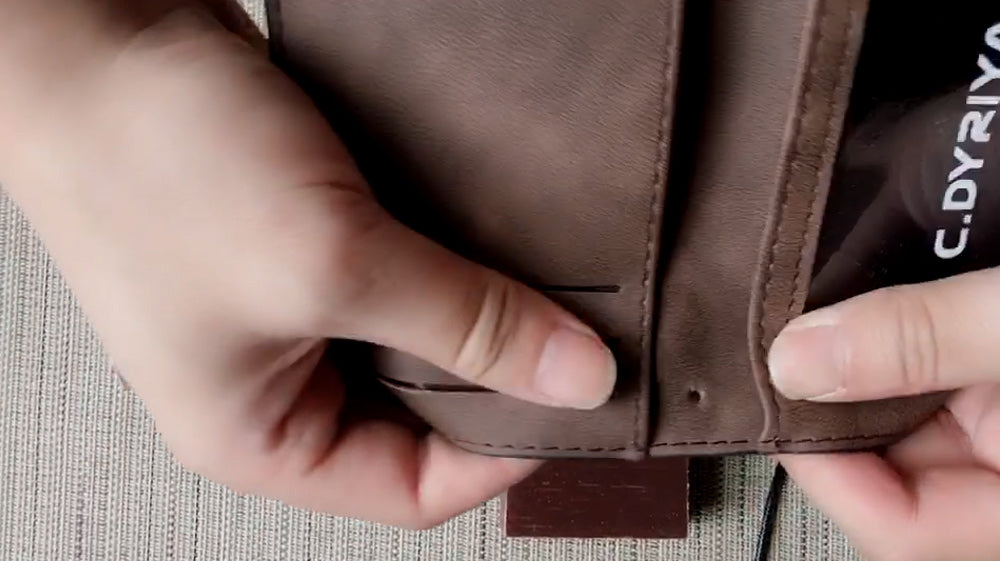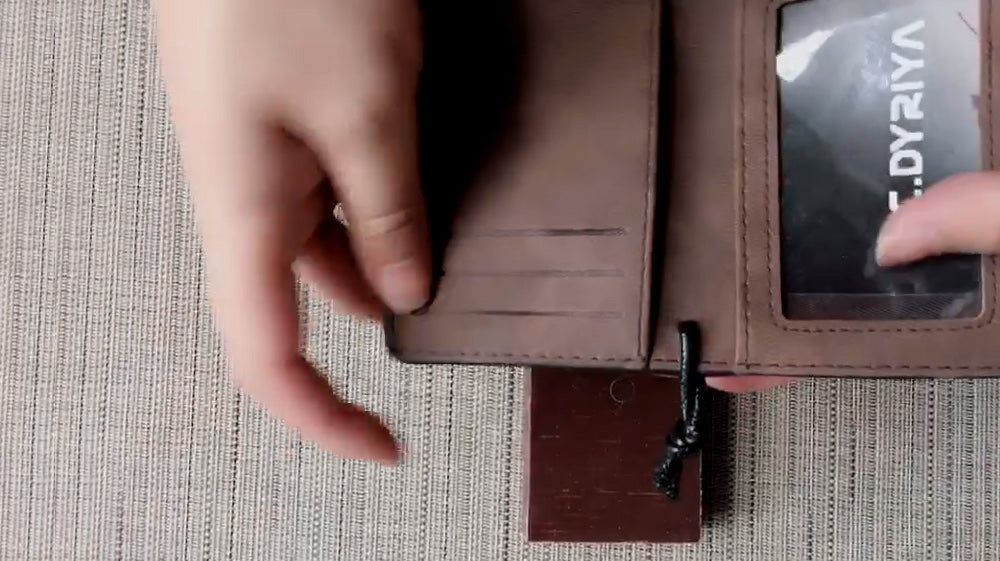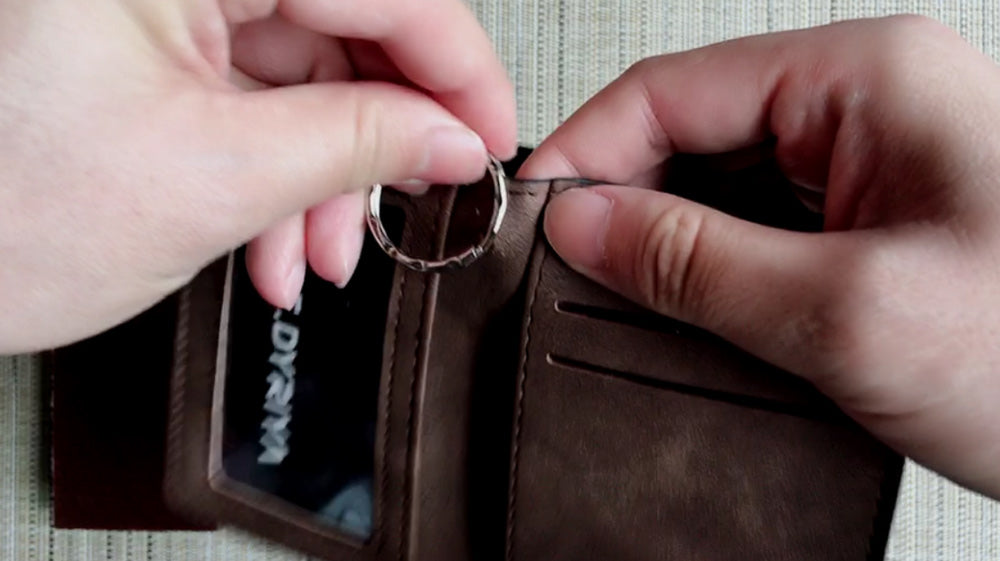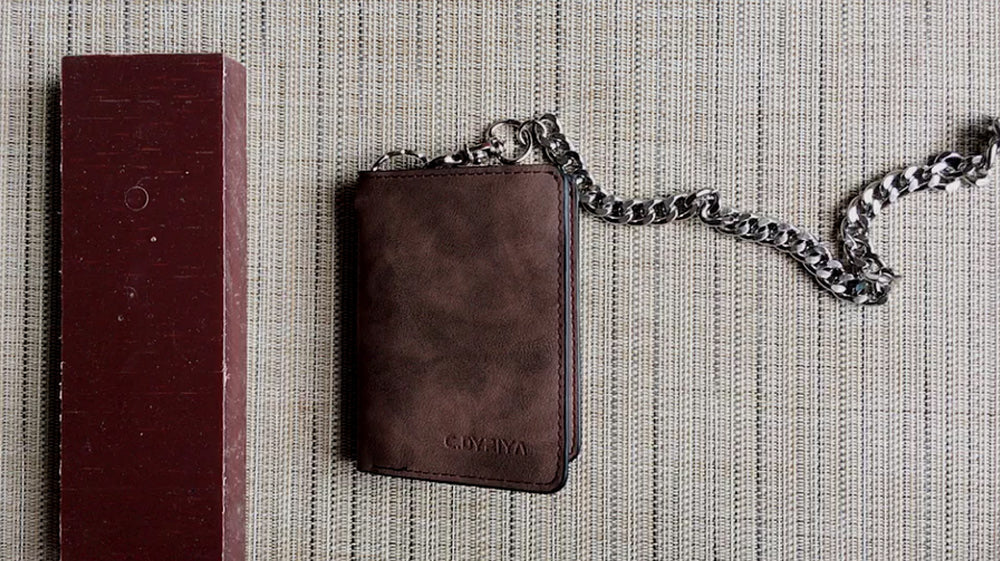 And finally, you have it! Your very own DIY keyring or keychain which is cost-effective and easy to do and make!
2.Chain Screw Connector
- Next, if you want a more adorable chain holder then you may opt for a chain screw connector which can come in different colors. Most of them are made of stainless steel which really matches the style of silver, gold or brass wallet chain! It is also easy to install on your wallet.
You just need a hammer and a brad again. Use them to create a hole on the corner or top of the wallet.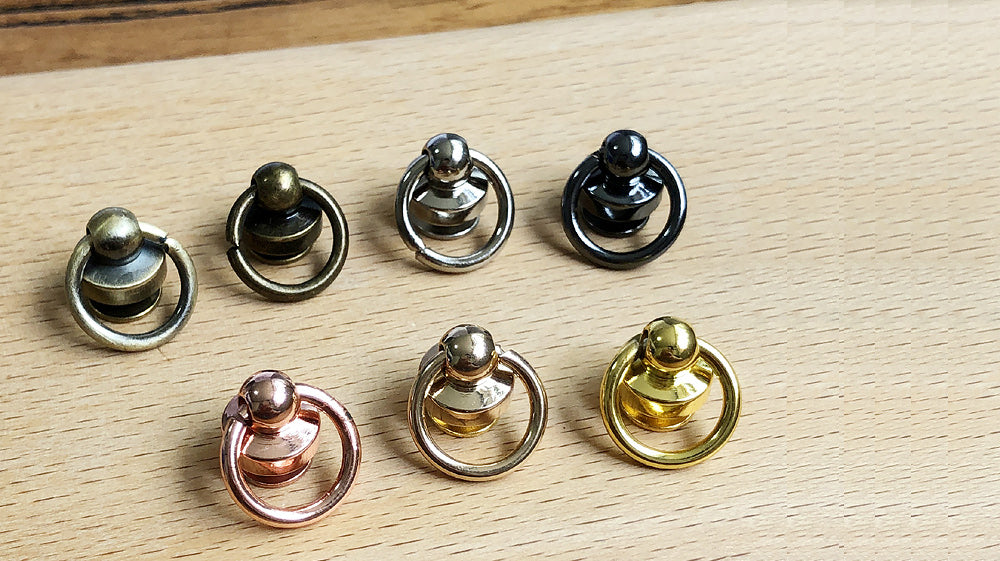 Then, slid the screw connector into the hole and make sure it properly fits the size.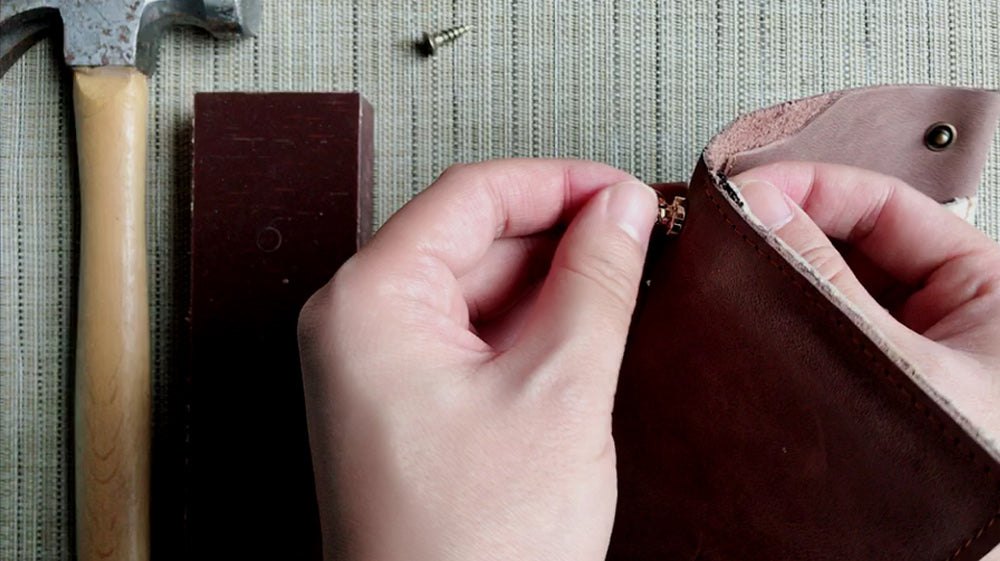 After making sure that it's securely attached to the wallet, you can now clasp your wallet chain onto the connector.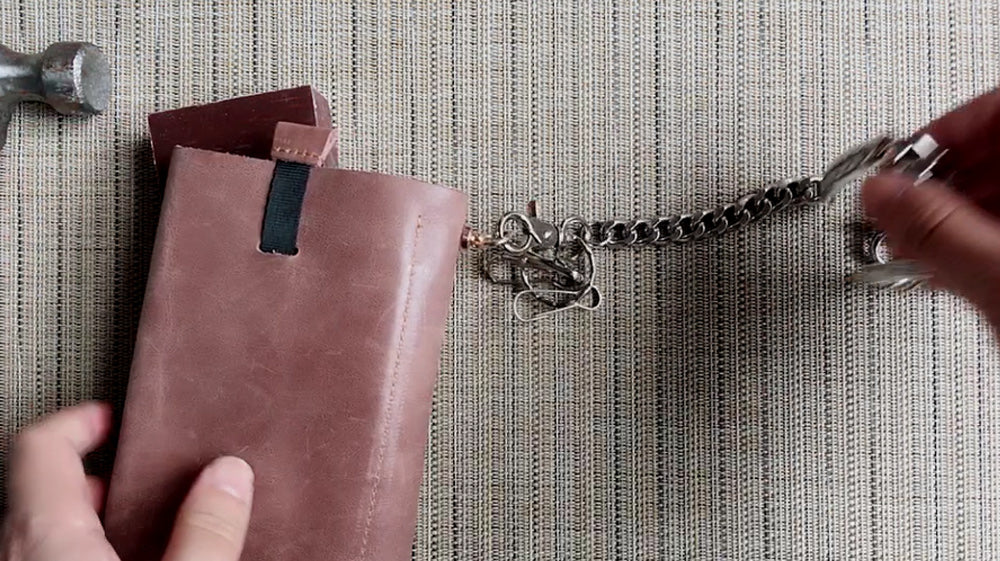 Voila! And it's done! Pull off your wallet chain and rock it out with this small but terrible chain screw connector!
3.Grommet(Eyelets)
- Last but not the least, if you prefer a more low key kind of keyring, then a grommet is what you need! It is also very simple to install and not expensive.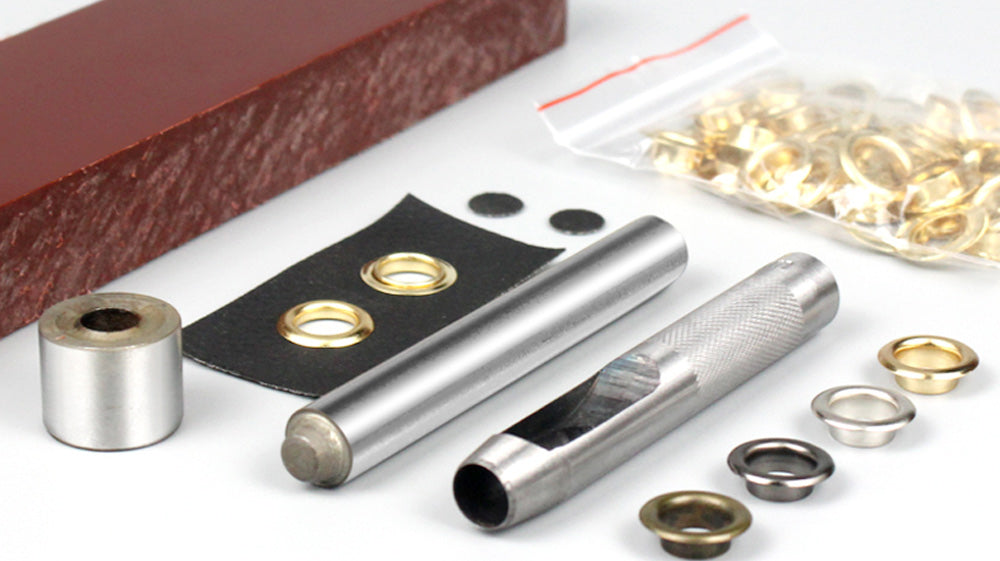 To insert a grommet on a wallet, you'll be needing a hammer and more specialized tools like what you can see in the pictures below. You can easily find these stuff at a hardware store or stationery shops!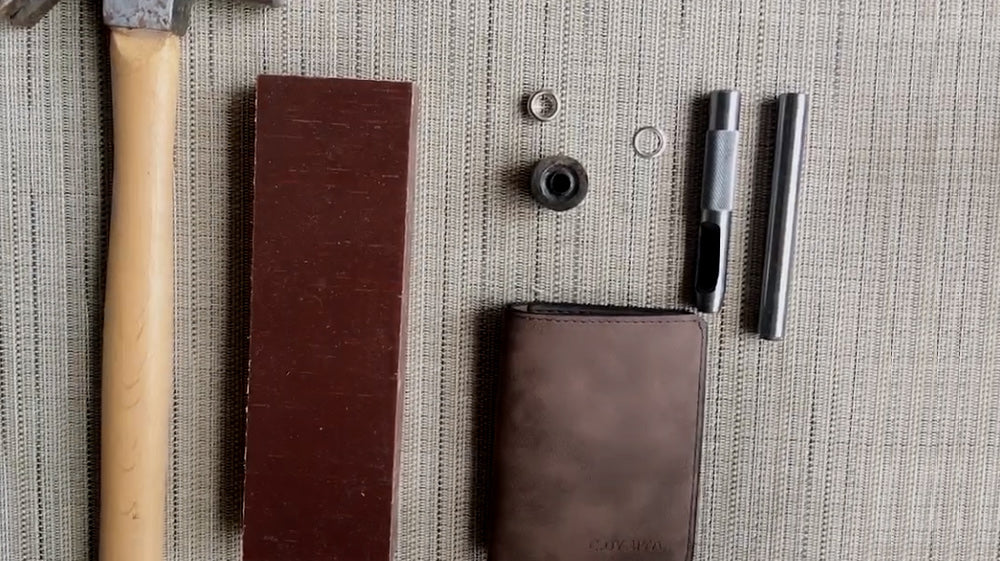 Gently hammer the brad onto the wallet until it forms a hole on it.
Once you've created a hole, make sure that it fits the grommet. If not, you can take your time making necessary adjustments.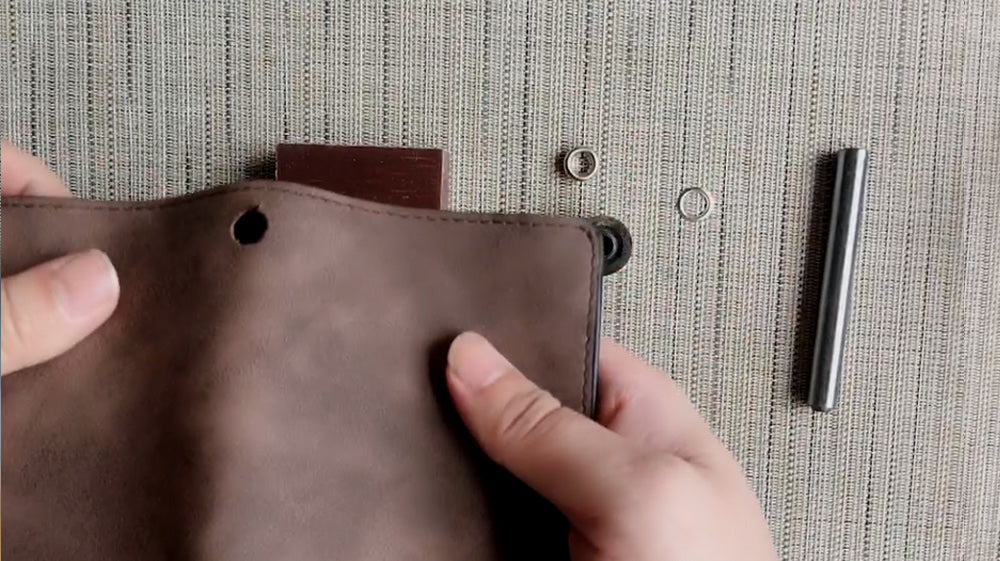 When you're done, carefully insert the grommet inside the hole. It should not be loose, but fits perfectly.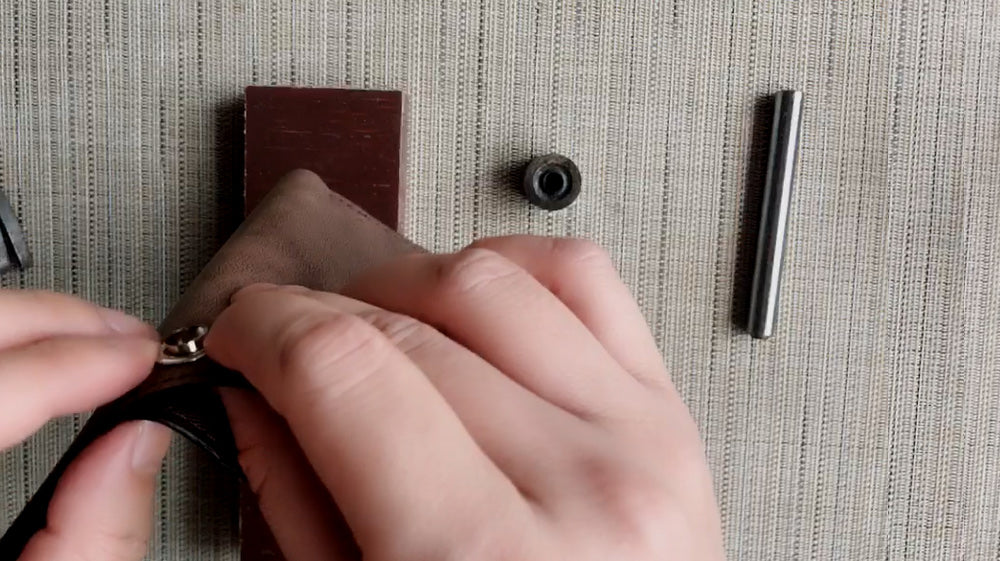 You can fit it better using a short steel stick just to double check if it's tightly enclosed around the hole.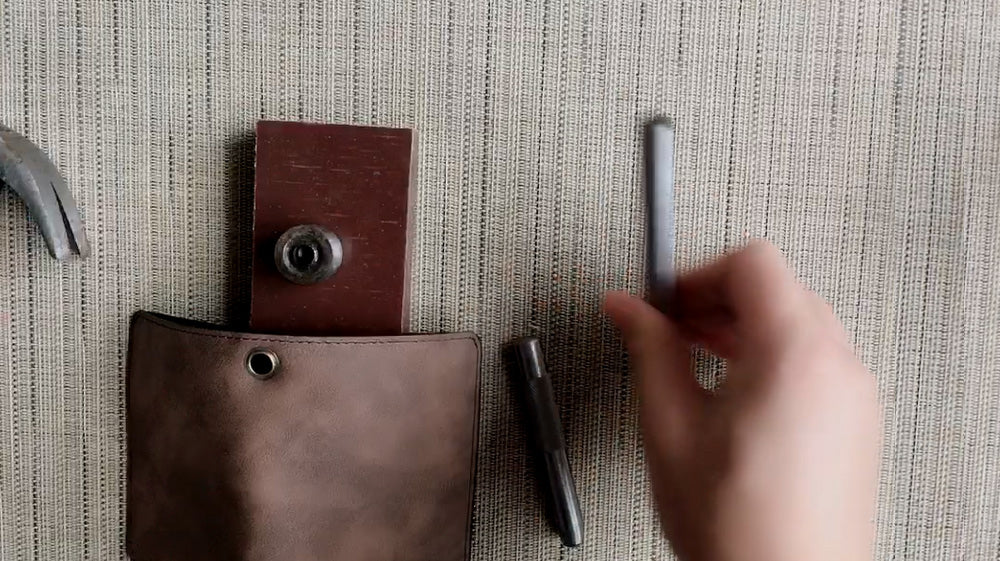 And finally you have it! You have just made your own grommet keyring that best suits your wallet chain! Easy to make and wouldn't cost you a lot of penny!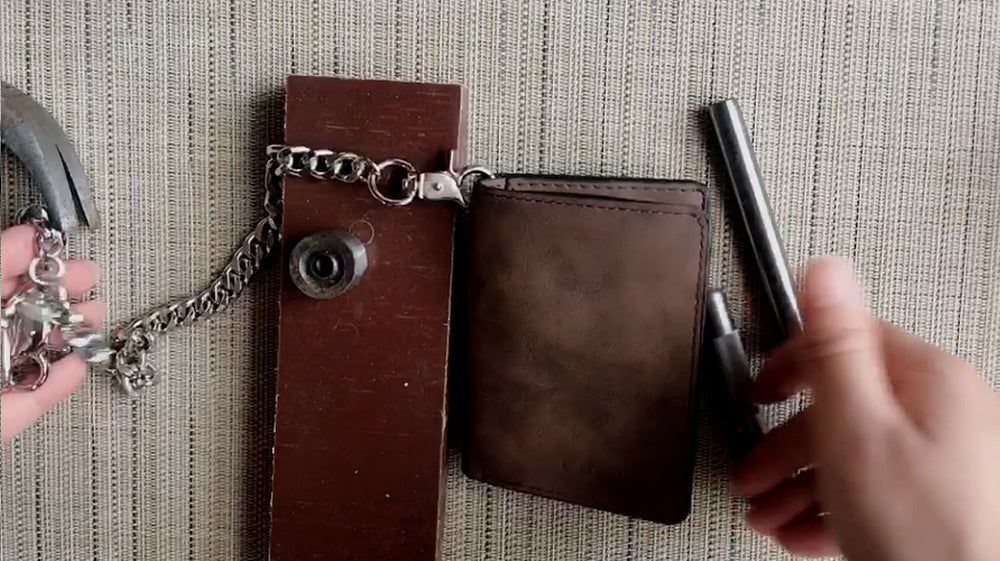 You can now go out with style, showcasing your wallet chain without the worry of your purse being stolen or slipping off your clothes and jeans! Rock with style and be essentially fashionable!